Welcome to Anna's Miniature Schnauzers
I'm new at breeding but work with people who have had years of experience. People who breed for health, sweet temperaments and great looks. I love dogs and promise to do the best I can by my breeding program to assure you a healthy puppy.

We will be breeding again soon. The mothers are Cassie and Willow who come from very healthy breeding and a long line of champions. The puppies will be square in build, have soft thick coats and sweet temperaments just like the parents.

Anna Hutchison Breeder of Miniature Schnauzers: 614 432-0125

Located at: 7495 State Route 207 NE Mt. Sterling, Ohio 43143

E-Mail: Canyonscastle@gmail.com

Visit: www.Cathysminipuppies.com

Our puppies are spoken for at this time but we'll be breeding again soon. E-mail us to get on our list for future litters.

Visit us on Facebook at Canyon's Miniature Schnauzers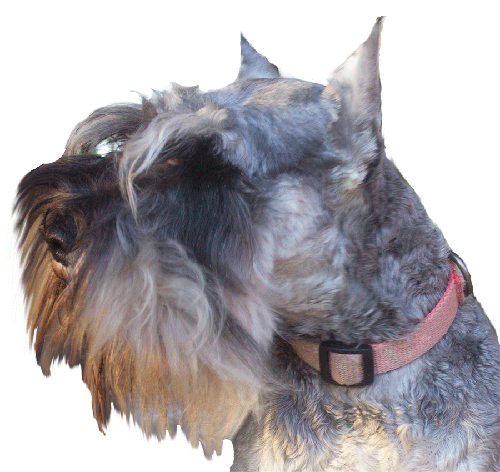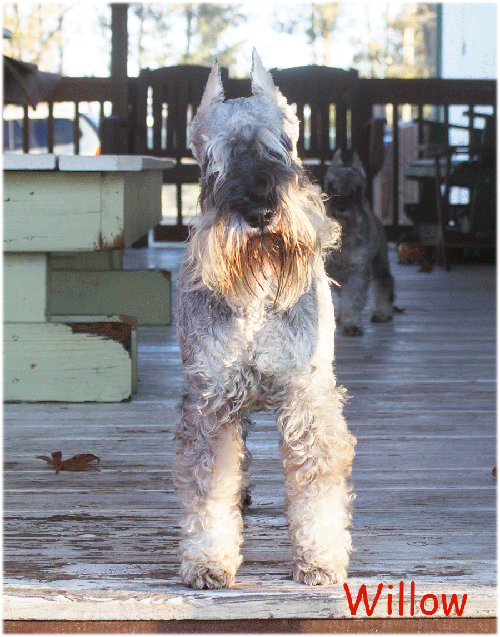 Ch. Sired: Willow
Willow is very sweet and loving. She will be bred to Andy From www.cathysminipuppies.com and the breeding couldn't be better. The puppies will be square in build with thick soft coats and nice temperaments like the parents. Willow also comes from a long line of champions and Andy produces champions.
We don't support Puppy Mills.
We do not ship Puppies but want everyone to visit and see the nice conditions and meet the parents.
Working with Cathy's Minipuppies, we have puppies in several different states. Alabama, Colorado, Georgia, Florida, Indiana, Illinois, Iowa, Kentucky, Maine, Maryland, Massachusetts, Michigan, Minnesota, Missouri, Mississippi, Nevada, Nebraska, New Jersey, New Hampshire, New Mexico, New York, North Dakota, Oklahoma, Ohio, Pennsylvania, North Carolina, South Carolina, Tennessee, Texas, Virginia, Washington D. C., West Virginia and Wisconsin.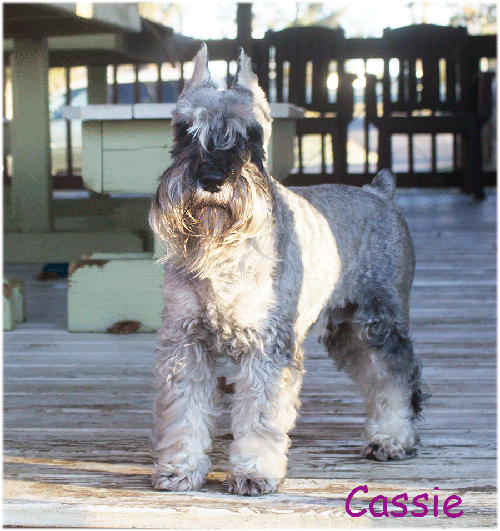 Vitamins


If you would like to purchase NuVet Vitamins, you're welcome to use my breeder program. You can order by calling: 1-800-474-7044 and give them my ID # 78395 or use the Internet by clicking NuVet Nuvet has great shampoo too. I use it to whiten my dog's trimmings.

Contact: Anna Hutchison Phone: 614 432-0125

7495 State Route 207 NE.

Mt. Sterling, Ohio 43143

E-Mail: canyonscastle@gmail.com

Visit:
CH. Sired: Cassie
Cassie will be bred to Landry (from www.cathysminipuppies.com ) and possibly have Black/Silver and Salt/Pepper puppies. All puppies are $1,300 with a limited AKC registration. Get on our list for our future litters.

E-mail us: canyonscastle@gmail.com

Contact: Anna Hutchison Phone: 614 432-0125

7495 State Route 207 NE

Mt. Sterling, Ohio 43143

E-Mail: canyonscastle@gmail.com

Visit: